Gallaher · Bagby · Hemley · Hall · Ellis · Savage · Brumsted · Johnston · Sinclair · Miller · Carlin · High · Taff ·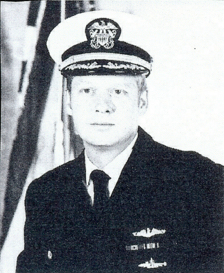 LCDR David J. Harriss
Jun 1971 - Oct 1972
David J. Harriss was commissioned in 1958 upon graduation from the U.S. Naval Academy. His first tour of duty was on board the USS POCONO (AGC 16). In 1959 he attended Submarine School and upon graduation reported to the USS SARDIA (SS 488), where he qualified in submarines. His next tour of duty was in Dam Neck, VA where he attended the FBM Weapons Officer Course. Subsequently he served on board the USS ALEXANDER HAMILTON (SSBN 617) where he completed five deterrent patrols.
During 1966-67 LCDR Harriss was assigned as the Head, Training Device Division at the U.S. Naval Submarine School in Groton, CT. Following this tour he reported to the USS DOGFISH (SS 250) and served as Executive Officer for sixteen months. His next assignment was with the Office of the Chief of Naval Operations in Washington, D.C. LCDR Harriss assumed command of the USS BANG (SS 385) in July 1971.
Following the decommissioning of BANG and recommissioning as COSME GARCIA (S-34) in the Spanish Navy in Oct 1972, CDR Harriss reported to the Staff of Commander, Submarine Force, U.S. Atlantic Fleet where he served as Communications Officer. Subsequently CDR Harriss served at the Naval Telecommunications Command in Washington, DC and in the Command, Control and Communications Division under the Chief of Naval Operations at the Pentagon.
Other assignments included Commanding Officer, Communications Station on the Northwest Cape of Australia and Commanding Officer of the Communications Area Master Station in Wahiawa, Hawaii. CDR Harriss' final naval tour was as Assistant Chief of Staff, Communications for the Commander in Chief, US Pacific Fleet in Pearl Harbor. He retired from the Navy with the rank of Captain in 1986.
Upon retiring from the Navy, CAPT Harriss went to work for Cincinnati Electronics Corp in Ohio. He is now fully retired and lives with his wife Mary in Florida.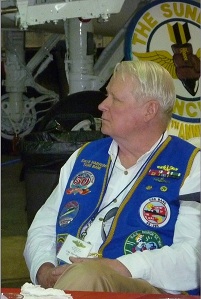 Captain David Harriss (Ret) - 2011