Reunion Tours
Myrtle Beach
Myrtle Beach is in the center of a large and continuous 60-mile stretch of beach known as "The Grand Strand" in northeastern South Carolina. Ranked as the second fastest-growing metropolitan area in the country (per 2018 census estimates), Myrtle Beach is one of the major centers of tourism in South Carolina and the United States because of the city's warm subtropical climate and extensive beaches, attracting an estimated 14 million visitors each year.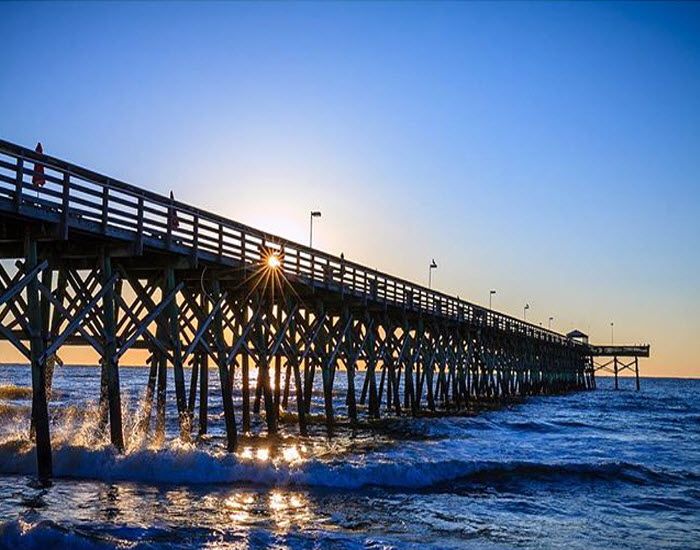 1.) Sunday, September 29th - Early Birds Hospitality Room opens 1:00PM
2.) Monday, September 30th - Arrival Day
Today is a day to get checked in to the hotel and renew old acquaintances. The hospitality room opens at 10:00AM.
3.) Tuesday, October 1st $55 per person 10:00 AM Departure. - All aboard our luxurious motor coach which whisks us to Georgetown, SC for Captain Rod's lowcountry riverboat cruise and plantation tour.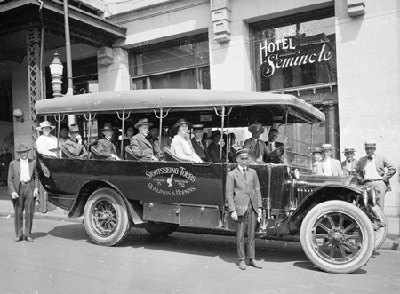 11:00 AM-12:45 PM Lunch is on your own at one of the many fine restaurants in picturesque Georgetown along Harbour Walk. We'll meet at the boat dock at 12:45 for a 1:00 to 4:00 PM tour and return to the hotel around 5:00 PM.
4.) Wednesday, October 2nd $45 per person. 5:00 PM Departure for Barefoot Landing where there are numerous waterfront restaurants for dinner on your own. After a great meal we will meet at theAlabama Theater.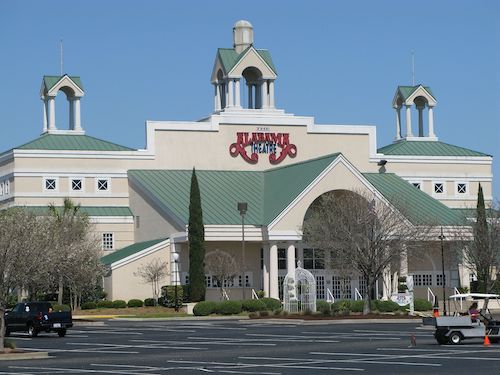 Country music stars ALABAMA had a desire to return to their musical roots in Myrtle Beach, South Carolina where they honed their impressive three-part harmonies while playing for tips at The Bowery, a local nightclub. Alabama wanted to bring their unique perspective to the rising entertainment industry on the Grand Strand and the Alabama Theatre was born.
The 1993 opening of the Alabama Theatre was covered by major media including CBS Morning Show,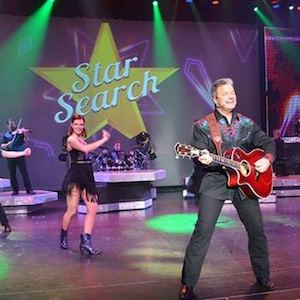 NBC Nightly News, Good Morning America, CMT, TNN and countless national and regional publications. Gaylord Entertainment was brought on board to collaborate in writing, directing and producing a nightly show incorporating many musical genres.
Tonight's show, "ONE", brings audiences an incredible entertainment experience featuring everything from Country, Gospel, Broadway, Pop and Rock to plenty of hilarious family comedy. The talented entertainers, extravagant costumes and extraordinary scenery will make you feel like you are in New York or Las Vegas – at a fraction of the price! As always, the charm of emcee and featured vocalist Greg Rowles will make audiences feel at home while crowd favorite Grant Turner, one of the funniest comedians in the country, returns as Ricky Mokel with new jokes and antics to entertain and delight everyone. As one theatre patron said, "Three generations of my family laughed until we cried."
5.) Thursday, October 3rd 9:00 AM Business meeting for all shipmates. 9:00 AM Ladies Brunch $15 per person.
5:30 PM Banquet tonight - $55 per person
The rest of the day will be free to explore on your own. Relax by the pool or visit one of the many great area attractions listed below.
Great Area Atttractions

Registration Form

Return to Reunions Page